Alec Hunter Academy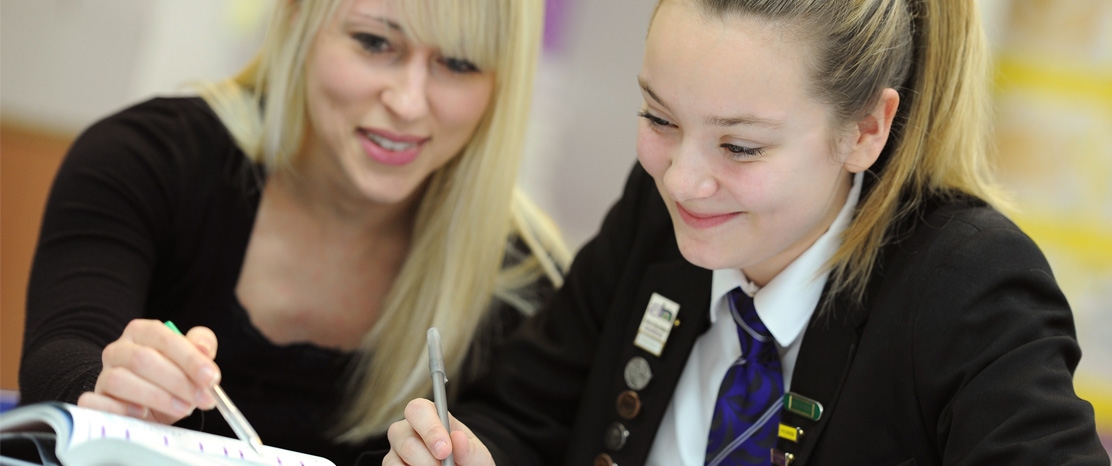 Alec Hunter Academy is a mixed, 11-16 comprehensive school with an established reputation as a welcoming and forward-thinking learning community. We pride ourselves on the positive relationships we engender between our young people and the adults who work with them on a day-to-day basis and believe that students learn best when they feel valued and when the expectations of them are high.
We converted to academy status in 2013 under the sponsorship of Saffron Academy Trust, and work in close partnership with Saffron Walden County High School. Our mission is to provide opportunities for all our young people to progress, enjoy learning and fulfil their academic potential in a safe, caring environment that prepares them well for a successful future.
The curriculum at Alec Hunter is central to our aim of providing outstanding education for all, regardless of background or ability. At Years 7 and 8, learners follow the full range of National Curriculum subjects, providing them with a broad and balanced foundation during their first two years of secondary education. In Years 9, 10 and 11, the curriculum becomes increasingly tailored to individual needs and personal choice, allowing learners to select subjects which they enjoy and in which they know they can achieve well. The options process in Year 8 provides all the details required for students to make informed selections, supported by guidance from tutors, careers advisors and subject leaders. We offer a wide range of courses, incorporating both traditional, academic subjects and more vocational opportunities.
Trevor Lawn
Headteacher
14th September 2017
SAFFRON ACADEMY TRUST; PRESS RELEASE
Caroline Derbyshire, CEO of Saffron Academy Trust (SAT), is delighted to announce that Alec Hunter Academy in Braintree, which is one of the Trust's secondary schools, has been awarded the grading of 'good' by Ofsted. The inspection was carried out in July during the penultimate week of the summer term.
Alec Hunter's Headteacher, Trevor Lawn, shared the good news with the school's staff, students and parents this week. The outcome is just reward for the hard work which has been invested over many years to improve the school and as a result of the close partnership between Saffron Academy Trust and Alec Hunter Academy, which has been sponsored by the Saffron Walden based multi-academy trust since 2013. Trevor Lawn said "We have received excellent support from our partner school, Saffron Walden County High, and our productive relationship with them has contributed significantly to the raising of standards at Alec Hunter. I am confident that this outcome will only serve to strengthen the bonds between our schools, for the benefit of all our young people."